Complete - Flexible - Easy to Use

CARCare Has You Covered
Fuel Economy

Dated Purchase Records
Business vs. Personal Mileage and Costs
Fuel Consumption
Fuel Prices
Cost per Gal, Litre, or Imperial Gal
Octane, Brand and Dealer
Miles/Gal, 100km/Litre, or Miles/Imperial Gal


Complete Service and Maintenance Records

Preventive Maintenance
Unscheduled Service and Repairs
Do-It-Yourself Repairs
Common Replacement Parts


Preventive Maintenance Reminders

100 % Customer-Defined
Maintenance Intervals by Date, Mileage or Both
Automatic On-Screen Maintenance Reminders


Expense Logging

Loan/Lease Payments
Insurance Premiums
Vehicle Registration Fees
Regulatory Inspections and Fees
NO

x

, CO, HC, CO2 Emissions Test Data and Fees


Track Aftermarket Parts and Accessories
Versatile and Flexible
With CARCare, you define your maintenance schedules based on the manufacturer's recommendations found in your Owner's Manual - the single authority on the proper care of your car.

Easy to Use
If you're familiar with other Windows® programs, you'll gain familiarity with CARCare in just minutes. That's because CARCare was designed to work like software you already have and use.

Comprehensive Features
Store paint codes, trim codes, factory build codes. Even record NHTSA recalls, factory bulletins, detailed technical specs, and a whole lot more. How much you use is totally up to you.
The ORIGINAL

Simplicity
It looks and works like
software you
already have and use.

Convenience
No more searching through
your glove-box for prior
repair records
and receipts.


With CARCare,
important information
is at your fingertips.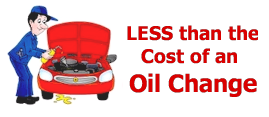 Compatibility