Vehicle Maintenance Software

FREE E-Mail Support - FREE Software Updates
Click the Purchase button
for the license you need.

Once your payment is processed, you will receive
your CARCare registration key via email.

Your Online Order is Securely Processed by

Compatibility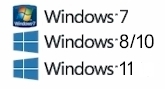 Pricing is in
U.S. Dollars.

Pricing subject
to change
without notice.